Micro CT
The Micro-Computer Tomography (Micro-CT) is a non-destructive radiographic method for high resolution 2D X-ray inspection and 3D computer tomography. A sequence of images, generated from X-ray absorption measurements, enables the complete reconstruction of a test specimen as volume model. Both high resolution 2D tomographic images (radioscopy images) as well as the complete 3D volume of models of any kind of geometry can be provided in digital form.
Scopes of application
Structural analysis of components of any structure and made from various materials (plastics, ceramics, fiber composite materials, light alloys)
Acquisition of the spatial position and distribution of differences in density, change of material or material faults (blowholes, pores, cracks, inclusions)
2D visualization/analysis of defined sections and 3D visualization/analysis of the volume, conditioning, interpretation and preparation of result reports
Reverse Engineering, quality control of complex components, geometry target/actual comparison of 3D CAD Data vs. CT Data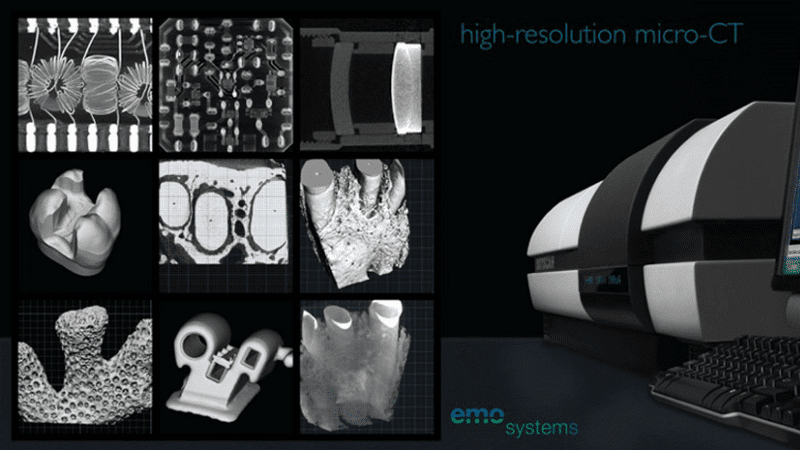 Specifications
Device: Skyscan 1172
Detail detection from: 1µm
Maximum sensor size: Ø75mm x 95mm
Maximum resolution: 0.7µm
2D and 3D measurement
Reverse Engineering: 3D scanning of complex objects
2D and 3D measurement using LEICA measuring microscope VMM 100 BT (resolution 0.5µm; up to 500-times magnification, with CCD camera)
Documentation
What can we do for you?
Don't hesitate to get in touch.